Dried mango possesses a number of beneficial nutrients such as Vitamin A which regulates metabolism, calcium, and iron, as well as minimal amount of vitamin C - far less than is found in a fresh mango.
Despite the need for small servings, there are some important health benefits offered by these dried fruits, including a better skin appearance, regulated digestion,increased circulation, weight loss, and optimized heart health, among others.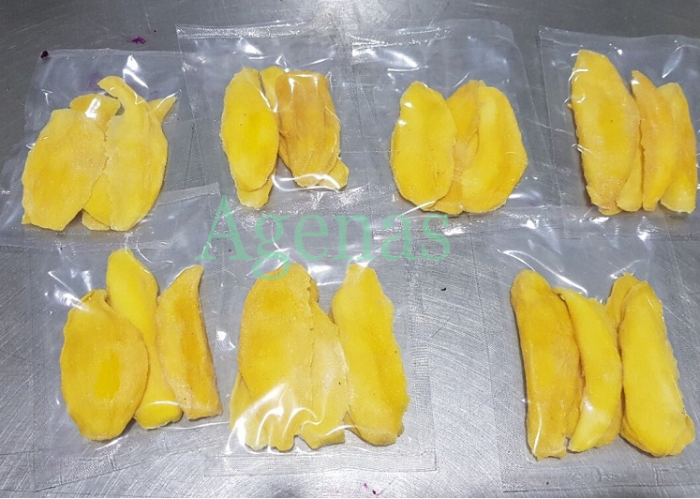 Specifications:
- Soft dried mango
- Color: Natural Color
- Taste: Sour and sweet
- Moisture: 13% max
- Shelf life: 12 months
- Packed in vacuum bags
Delivery time: 20 - 30 working days.
If you are interested in our products, be free to contact us:
AGENAS Co., Ltd
Mail: thuy.dong@myagenas.com
Telephone: 84(28)-399 11 014 / 84(28)-399 11 156.