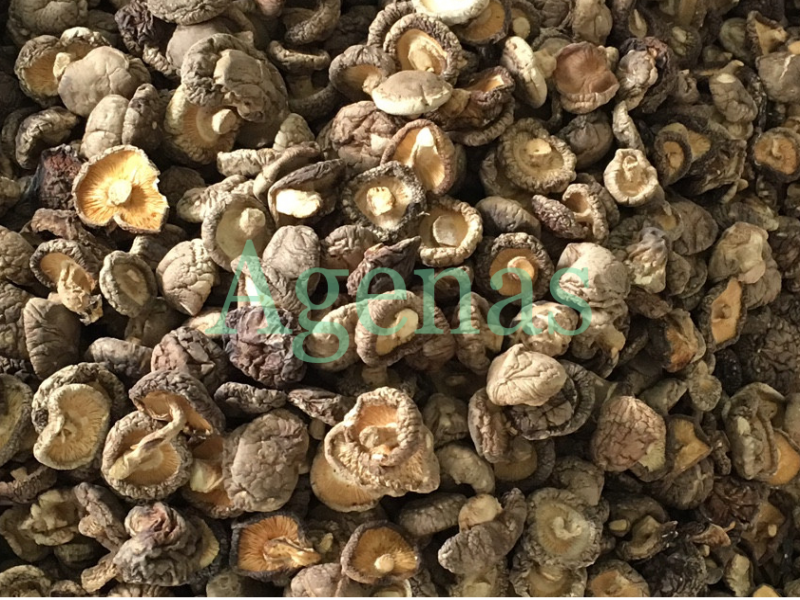 Shiitake mushrooms
Shiitake mushrooms are used as a health food and medicine in countries like Vietnam, Japan and China for centuries. They are a powerhouse of rare B Vitamins and Vitamin D. While a hallmark health benefit of consuming them is improved immune function, Shiitake may also help lower cholesterol, fight obesity, and inhibit growth of cancerous cells.
- It is a good source of B Vitamins (B1, B12, etc.) and provitamin D2.
- Dried Shiitake are rich in carbohydrates and protein. They contain 58-60% carbohydrates, 20-23% protein, 9 - 10% fiber, 3 - 4% lipids and 4 - 5% ash.
Shiitake are dried and sold as preserved food in packages.
These must be rehydrated by soaking in water before using.
Specifications:
Type: Dried
Shape: whole/ stems
Color: Natural color
Shelf life: 1 year
Package: 0.5 kg, 1kg, 2kg, 5kg, 10kg or as customer's requirement
Dried Shiitake mushroom stems
If you are interested in our products, be free to contact us:
AGENAS Co., Ltd
Mail: thuy.dong@myagenas.com
Telephone: 84(28)-399 11 014 / 84(28)-399 11 156.