Lemon is a fruit that has many uses in life: spices, water, beauty ... used by people everyday. In addition, fresh lemon has many other interesting uses that few people know: cure toothache, kill weeds, kill ants ...
Lemon helps to purify, detoxify the body: Lemon works to purify the excess fat, toxic to the liver, kidneys, dialysis, improve blood quality, promote metabolism, restore the system. Digestive, enhancing absorption and regulating balance in digestion.
Digestive stimulation: Fresh lemon has the ability to purify the liver and help the digestive system work well. So, if you have a good but fatty meal, you should dessert with a glass of lemon juice without sugar or squeeze directly a few drops of lemon fresh food to help digestion easier.
Hunger: Lemon contains not only large amounts of vitamin C, but also high fiber content, so after drinking a few drops of lemon juice, it will help to remove the feeling of hunger. Lower and help reduce appetite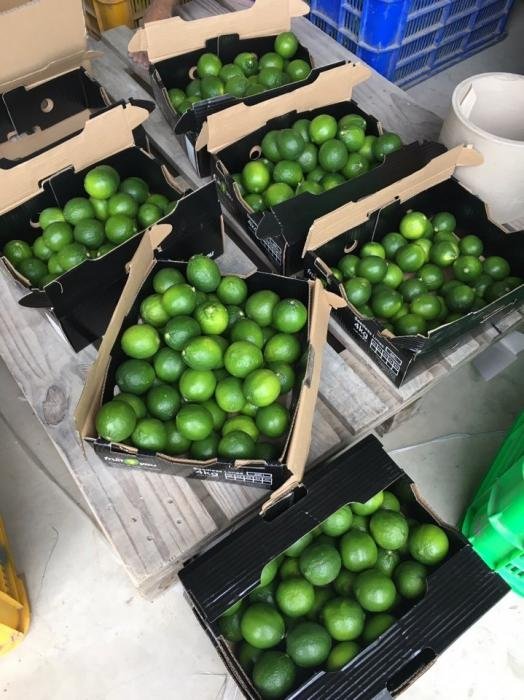 Product information
- Color: thin shell, green outside
- Weight: 8 - 11 fruit / kg
- carefully selected, succulent, undivided
- Packaging: 5, 10 kg / PP or carton or as requested by the buyer