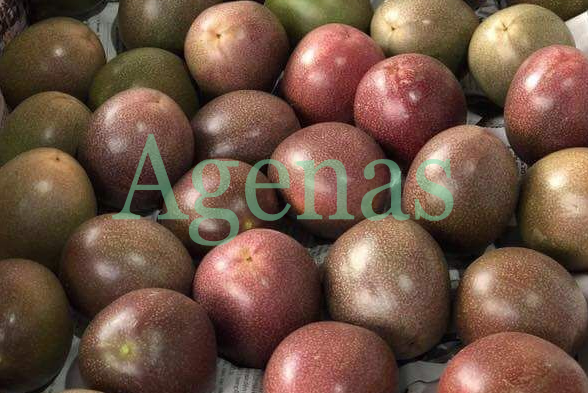 Health benefit of passion fruit:
- Passion fruit is a rich source of antioxidants, minerals, vitamins, and fiber. 100gr passion fruit contains about 97 calories.
- An exellent source of dietary fiber. 100gr fruit pulp contains 10.4g or 27% of fiber. A good fiber inthe diet helps remove cholesterol from the body. Being a good bulk laxative, it also helps protect the colon mucosa by decreasing exposure time to toxic substances in the colon and wiping off the cancer-causing toxic substances from the colon.
- Passion fruit is good in vitamin C, providing about 30 mg per 100 g. Vitamin C (ascorbic acid) is a powerful water-soluble antioxidant. Consumtion of fruits rich in vitamin C helps the human body develop resistance against flu-like infectious agents and scavenge harmful, pro-inflammatory free radicals.
- The fruit carris very good levels of vitamin A (Provides about 1274 IU per 100gr), and flavonoid antioxidants.
- Vitamin A also required for maintaining healthy mucosa and skin. Consumption of natural fruits rich in Vitamin A and may help to protect from lung and oral cavity cancers.
- Fresh granadilla is very rich in potassium. 100gr fruit pulp has about 384 mg of potassium. Potassium is a major component of cells and body fluids and helps regulate heart rate and blood pressure.
- Furthermore, granadilla is an excellent source of minerals, iron, copper, magnesium and phosphorus are present in adequate amounts in the fruit.
Specifications:
Size: 12 - 14 pieces/ kg
Packaging: 10- 20 kgs/ carton box
If you are interested in our products, be free to contact us:
AGENAS Co., Ltd
Mail: thuy.dong@myagenas.com
Telephone: 84(28)-399 11 014 / 84(28)-399 11 156.