Pomelo is a citrus fruit that has deeply health benefits for people. These impressive health benefits of pomelo include its ability to boost the immune system, improve digestion, lower blood pressure, reduce cramping, prevent anemia, improve bone strength, reduce signs of premature aging, prevent cancer, protect heart health, aid in weight loss.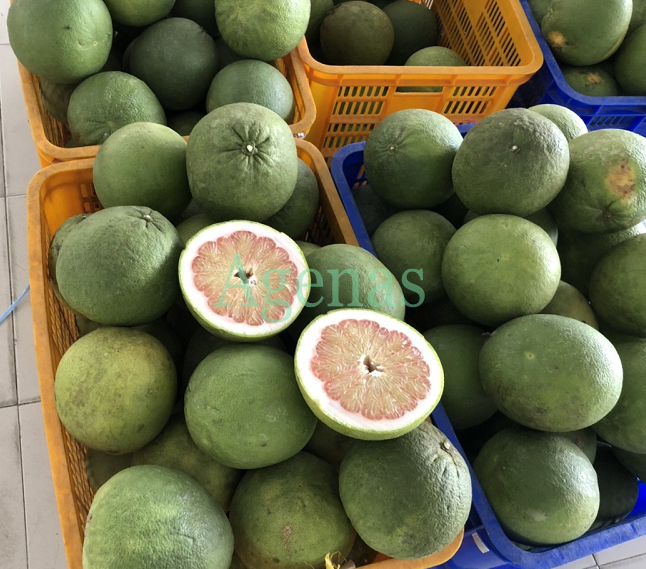 Description:
Color: Green skin, pink flesh.
Taste: Light sweet, sour, fragrant.
Weight: 0.8 - 1 kg/ 1 - 1.2 kg/ 1.2 - 1.4 kg/ 1.4 - 2kg.
Nutrition: rich in vitamin C, fiber and folate.
Shape: Oval-round
Package: each piece is packed in a thin plastic film and mesh bag with a bar code label.
Outer packaging: in cartons,7/8/9/10/11/12/13 pieces for a carton, 11/12 kg per carton.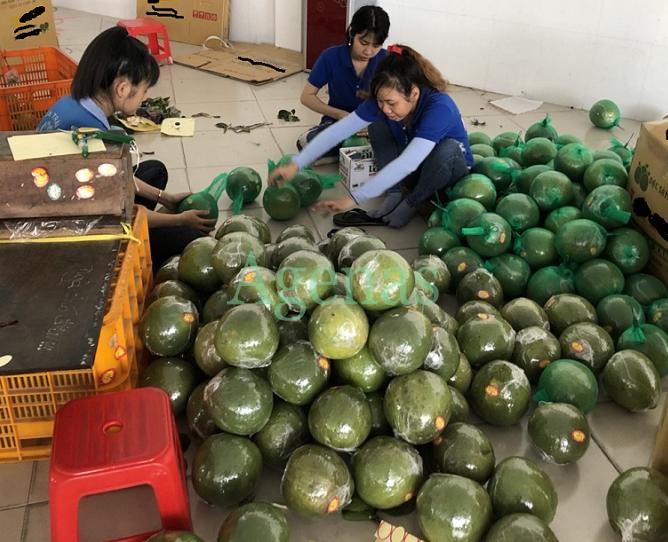 If you are interested in our products, be free to contact us:
AGENAS Co., Ltd
Mail: thuy.dong@myagenas.com
Telephone: 84(28)-399 11 014 / 84(28)-399 11 156.